Nearly 20 years of growth, experience & achievement
---
The Children's Environmental Literacy Foundation (CELF) was founded in 2003 with the mission to establish sustainability as an integral part of every child's K-12 learning experience. CELF has pursued this mission by providing professional learning grounded in sustainability education to teachers, school administrations, and future educators. These professional learning opportunities include CELF Summer Institutes, Civic Science programs, Whole School Transformation, Green Careers speaker series, and so much more.
CELF has equipped over 15,000 educators with tools that empower students to connect the Big Ideas of Sustainability to their communities through place-based learning and data-driven discovery. Creative projects modeled during our programs encourage students to live a sustainable life and advocate for systemic sustainability solutions in their spheres of influence. To date, CELF programs have reached 1.5 million students!
Over the past two decades, CELF's mission and reach have continually expanded. In 2019, CELF launched our Houston program with a new team of staff. CELF has now reached educators not only across the United States, but on four continents!
CELF's Founding
In 2003, Katie Isaak Ginsberg founded CELF as a not-for-profit to address what she saw to be a gap in our education systems. It was motherhood that ultimately spurred her to become a dedicated advocate for sustainability.
One day Ginsberg's son came home excited from celebrating Earth Day in elementary school. The students were invited to become "environmental detectives" to identify impact areas related to water and energy waste. "It was very empowering for him to see that even young students can make a change, and collectively, make a big difference." Ginsberg realized then that environmental education should be weaved into the school curriculum throughout the year, starting in the formative years of kindergarten.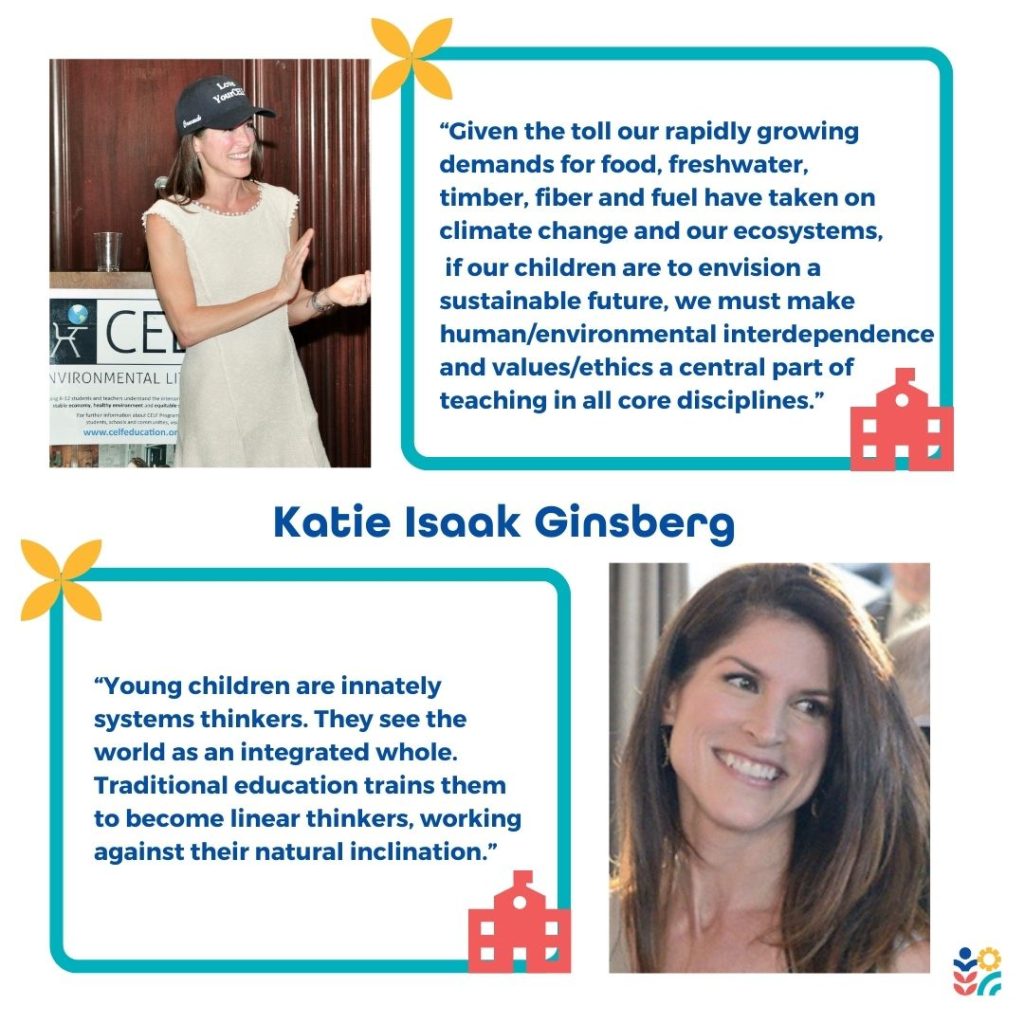 Innovative Programming
CELF prides itself in meeting educators where they are on their journey toward sustainability. The history of our programming reflects an understanding of teachers' needs, as well as sensitivity and relevance to their changing needs.
Space
Our First Summer Institutes
Our flagship program – the CELF Summer Institute – was founded within the first year CELF became active. The goal was to establish a learning environment for educators residing in the greater New York City metro area to implement sustainability education within their existing curriculum. Over the years, our Summer Institutes have grown to bring field experiences, place-based learning, and CELF's Big Ideas of Sustainability into cities across the country and globe. This work has led to partnerships with the Clinton Global Initiative, New York City Department of Education's Office of Sustainability, National Geographic Society, and many more.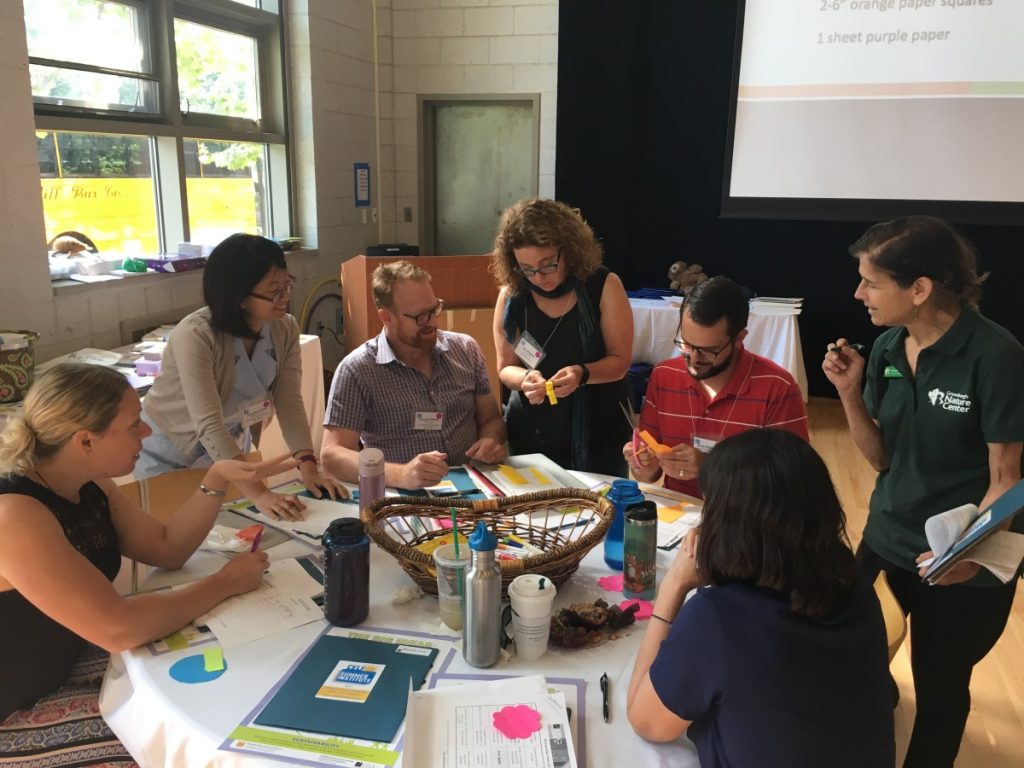 Space
Establishing the Civic Science Framework
CELF recognizes that children can create a positive impact through scientific discovery, and with the right tools, can bring data-driven solutions to environmental challenges in their communities. Building on air quality insights from the Mount Sinai Pediatric Environmental Health Unit, CELF developed the Civic Science framework and its initial air quality pathway in partnership with Mount Sinai, and has since expanded into other inquiry pathways including water, waste, and biodiversity, with support from the National Geographic Society.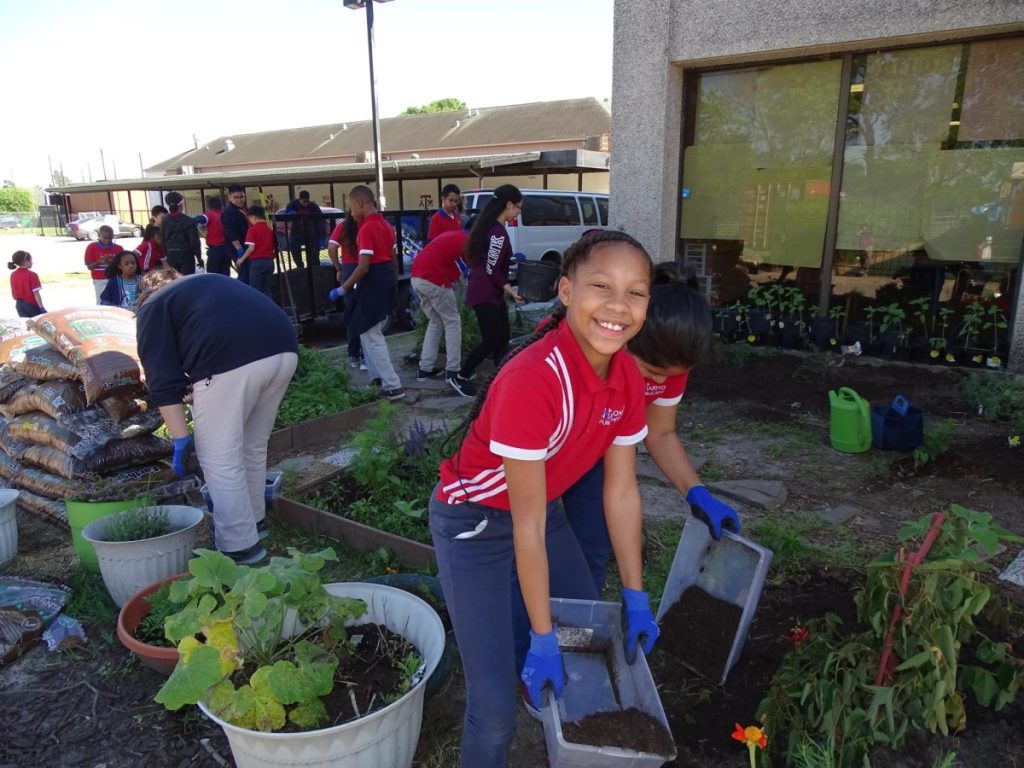 Space
Space
Whole School Transformation leads to Green Ribbon Award
CELF's impacts go beyond the classroom, impacting all schools, communities and stakeholders. Our theory of Whole School Transformation is the foundation for all our work. Through custom professional development, we work with schools – including teachers, administrators, students, and community stakeholders – to embed sustainability into their curriculum, school culture, campus, community. Our cumulative efforts have created systematic changes integrating sustainability practices on campus grounds and encouraging students to become more environmentally conscious. Some of our completed school transformations include Warwick Valley Central School District who was awarded with a prestigious Green Ribbon Award and Putnam Valley Central School District.
Space
Space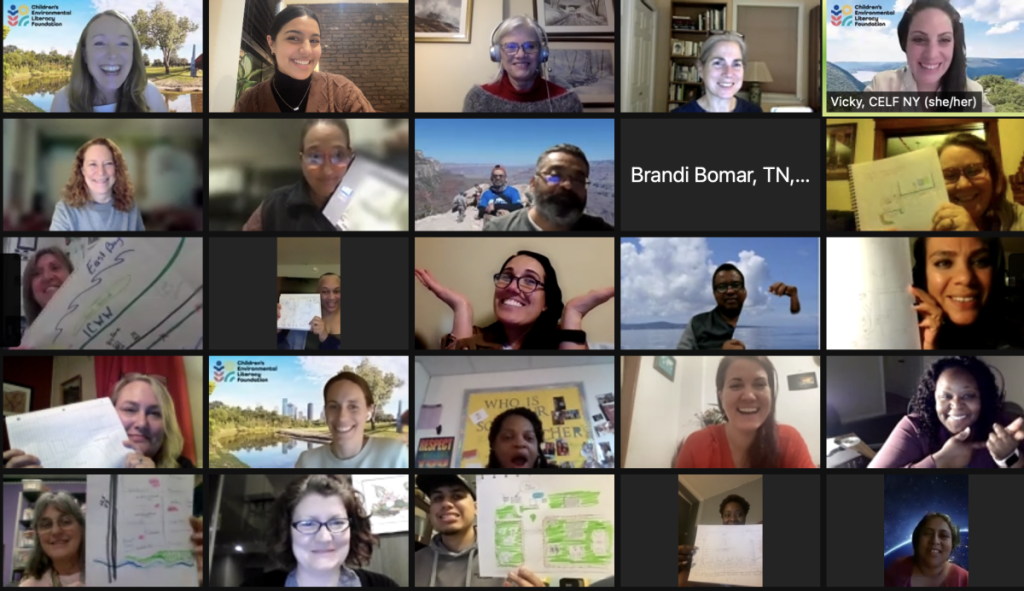 Space
The Virtual Pivot and the Enduring Hybrid Approach
In 2020, the COVID-19 pandemic pushed remote and virtual instruction to the forefront. CELF rapidly pivoted to create innovative and dynamic virtual programs and to help teachers adjust to digital classrooms and discover enabling technologies. Our ability to offer virtual, hybrid and in-person programming has extended the reach of the CELF experience to new communities of students, teachers, and administrators around the country and the world.
CELF continues to innovate programs year-after-year. Recent additions to our portfolio include a membership program, Green Careers speaker series, and the Family Nature Challenge, as well as a multitude of custom curricular resource projects tailored to needs of specific partners.
---
Pathway to Future Growth
---
From its founding, CELF's catalyst for supporting teachers was recognizing their impact and the potential for scaling positive change through them and their students. An individual teacher can reach between 25 and 150 students each year! Collectively, this approach has enabled CELF to reach over 1.5 million students using inquiry and systems thinking to inspire learning for a more equitable, peaceful, healthy and sustainable future.
As we look ahead to our next chapter, CELF is focused on impact and building on long-term strategic partnerships with school districts, corporate sponsors, institutes of higher education, and complementary nonprofit organizations. Strong ties to some of the largest U.S. districts–the New York City Department of Education, Houston Independent School District, Spring Independent School District, and Los Angeles Unified School District–provide a solid ground to build upon. CELF connects diverse learning communities–public and independent schools; domestic and international locations; urban, suburban and rural places–through their shared commitment to integrate sustainability into every child's education for the next generation of leaders to make a global impact!