Children's Environmental Literacy Foundation (CELF) is pleased to announce its new partnership with Air Champions – Social Change Scientists (ACSCS) – powered by McMac Cx and Plume Labs – to expand CELF's Civic Science: Inquiry to Action Air Quality program to K-12 schools across the United States.
The partnership provides educational resources and training along with McMac Cx – ACSCS scholarships of Plume Labs' "Flow" Personal Pollution Monitoring (PPM) devices to equip teachers and students with the tools and education needed to observe, assess, and advocate for the fresh air in U.S. school communities. The future health of urban environments will depend on developing a well-educated and empowered generation of student leaders and local residents who are both environmentally aware and motivated to take action to address real problems, now and in the future. The partnership will support schools as real-life laboratories addressing the challenge of air pollution – compounded by economic hardship, severe weather events and environmental injustice – and become incubators for change.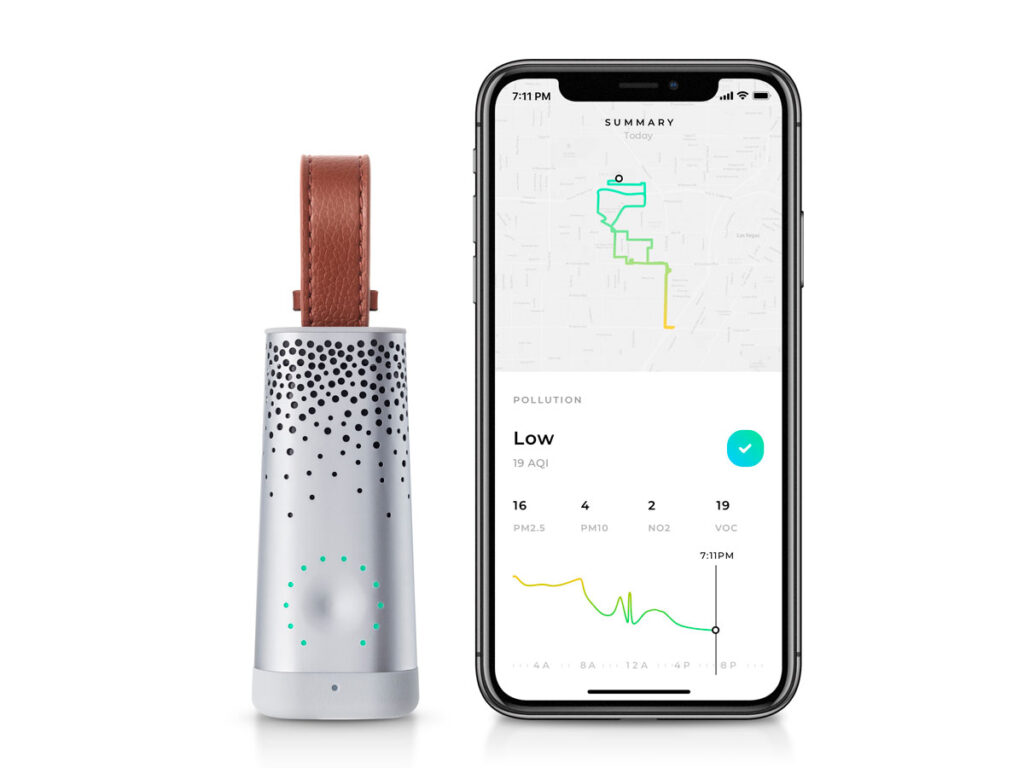 By incorporating the portable and reliable Flow device into CELF's Civic Science program, air pollution data becomes transparent and navigable for students. The program meets national and state learning standards, and provides access to a nationwide network of educators, schools, activists, scholars and private industry leaders in STEM, energy, and sustainability fields.
The Partnership will be launched in parallel with CELF's Civic Science Summer Institute, taking place over 6 days from July 21st—30th, engaging educators from across the country in the Civic Science: Inquiry to Action framework, and teach them how to empower students to become active civic scientists. With generous support of in-kind Flow PPM through the McMac Cx ACSCS initiative, teachers and their students will receive a Flow to use in tandem with the curriculum, and they will be guided through the design and implementation of a project- based learning lesson plan addressing a real world environmental issue like air quality.
The Partnership combines aligned mission goals and allows the simultaneous facilitation of hyper-local air quality data collection, necessary for building advanced real-time air quality mapping / transparency in our Schools, Homes and our Neighborhoods.
# # #
About The Children's Environmental Literacy Foundation (CELF): A 501(c)3 nonprofit organization, CELF was founded in 2003 and has offices in Houston, TX and Valhalla, NY, operating nationally. CELF's mission is to make Education for Sustainability (EfS) an integral part of every school's curricula and culture – from kindergarten through high school – to prepare current and future students to be active and responsible citizens of a sustainable world. CELF was founded based on the vision of a citizenry with a deep understanding of the dynamic interdependencies between human and natural systems and the critical role education plays in establishing a healthy and equitable future. The organization has worked with more than 14,000 teachers and 4,000 schools reaching over one million students.
For more information visit: www.celfeducation.org.
About McMac Cx: McMac Cx is a Mission Focused Social Enterprise accelerating the deployment of Sustainable Best Practices, while simultaneously holding all Stakeholders accountable for expected Performance Outcomes. To accomplish this McMac Cx deploys the latest collaborative, Social Change Science-Focused technology, or "Social Tech". The Air Champions – Social Change Scientists initiative was formed, in Partnership with Plume Labs, to gather, analyze, and share hyper-local personal air quality data – at school, at home, at work, on daily commutes, and wherever life takes us. Using this data, anyone can become neighborhood advocates and identify sources of air pollution, understand connections to human behaviors, develop prevention and remediation plans for their communities, and share their findings with peers and policy makers. For more information visit: www.mcmaccx.com
About Plume Labs: Plume Labs is an environmental tech company on a mission to make air pollution information accessible and empowering. The company was founded in 2014 by Romain Lacombe and David Lissmyr and has raised $4.5M in funding. Its team of 25 is located in Paris, France. www.plumelabs.com