CELF's Green Careers
Providing students with opportunities to explore environmental professions.
The Children's Environmental Literacy Foundation works to establish sustainability, civics, and community engagement as integral parts of every student's K-12 learning experience. We believe that reaching our goals requires consistent adherence to our organization's core values and teaching our participants to do the same. Our values provide the foundation on which we build our education programs, such as Education for Sustainability, Civic Science: Inquiry to Action, Whole School Transformation, and Green Careers.
CELF launched Green Careers, a program that connects students with professionals working in sustainability-minded and environmentally-focused careers. Impacting over 800 students in 2021, CELF's Green Careers is set to flourish in the coming years in schools and districts across New York, Texas, and beyond.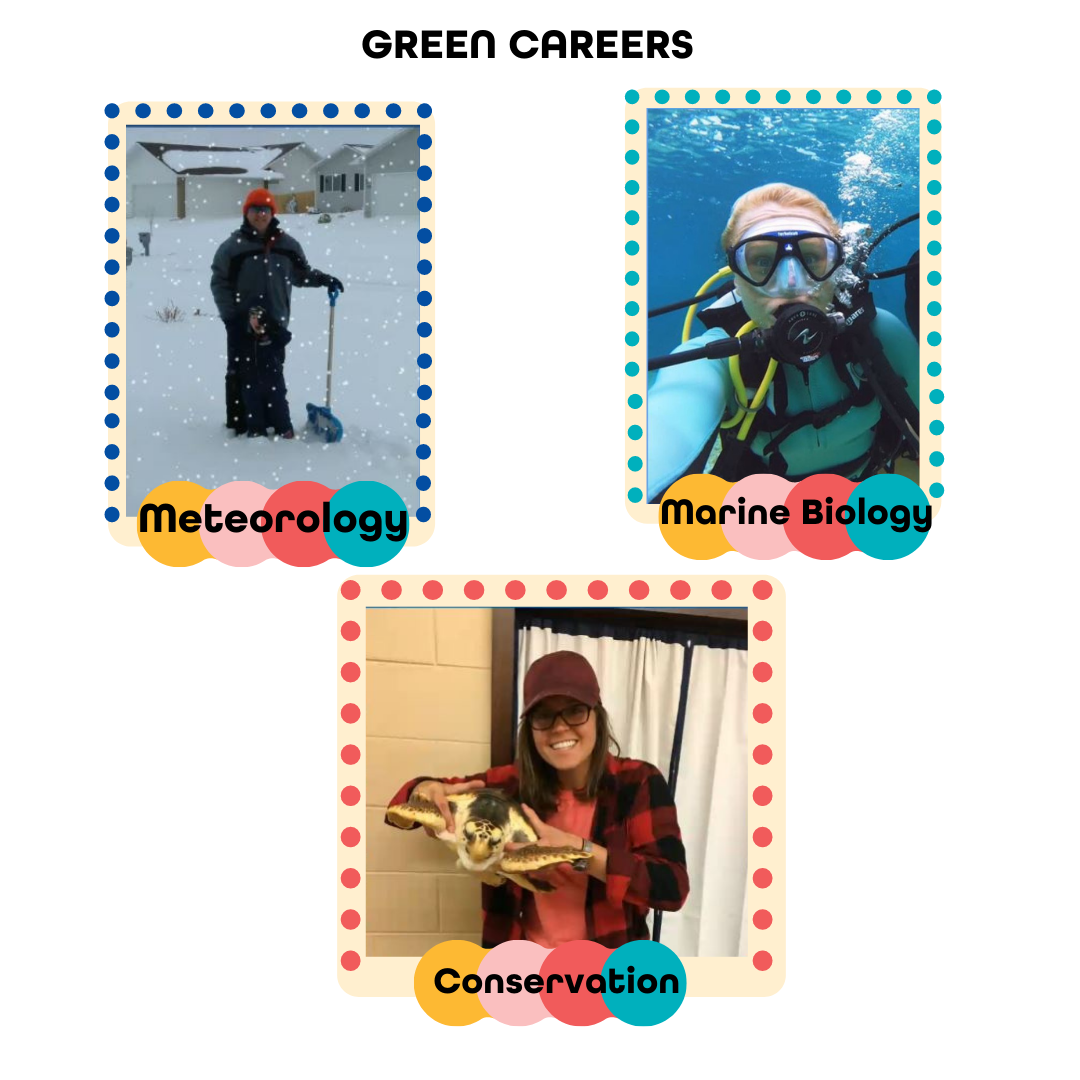 GREEN CAREERS FAQ
ANSWERS TO ALL YOUR QUESTIONS ABOUT CELF'S POPULAR NEW PROGRAM
What are GREEN CAREERS?
GREEN CAREERS is a program hosted by CELF. It connects teachers and students with field experts and scientists virtually enriching the classroom experience by adding real-world exposure and career connection through presentations and Q&A sessions.
Why did GREEN CAREERS start?
Schools need an impactful way to embrace and amplify student interest in sustainability and environmentally-focused career pathways. In 2020, CELF answered the call by building a virtual program that offers a safe space for open dialogue between students and professionals.
What are the benefits of CELF'S GREEN CAREERS program?
CELF works closely with educators to strategically align their needs with professionals who will provide a career-connected application to ongoing classroom projects and learning.
When students interact with professionals, they begin to see environmental literacy and learning as a journey where skills, inspiration, and experiences are accumulated along the way. GREEN CAREERS brings career exposure and real-world relevance to the classroom, while meeting state and national learning standards.
How do I bring CELF'S GREEN CAREERS program to my school?
Teachers can contact CELF through our "Contact" page to get involved. Please use Green Careers in the subject line.