Meet the CELF Team
Tara Stafford Ocansey— Executive Director
Tara joined CELF in January 2022 after a decade with the Center for Sustainable Development at Columbia University's Earth Institute, where she facilitated teams across the globe to identify, advocate for, and implement strategic approaches for creating a more sustainable future through increased access to lifelong learning opportunities for all.
Tara has led global education programs across the lifelong learning spectrum, collaborating with diverse stakeholders from government, non-profit, corporate, academic, and grassroots sectors. Achievements include launching the Eco Ambassador program that has engaged 500+ teachers and students in identifying and researching sustainable development challenges in their communities, digital storytelling, and community-based advocacy for solutions; implementing a new social emotional learning curriculum in 300+ schools in conflict-affected Northeast Nigerian schools; supporting the enrollment of over 1,300 girls on multi-year secondary school scholarships in rural areas of 10 sub-Saharan African countries and Myanmar; and equipping low-resourced schools across 10 countries with technology tools and teacher professional development for integrating technology in teaching practice, reaching 80,000+ teachers and students.
Prior to joining the Earth Institute, Tara worked as a community organizer in California with CALPIRG and Arts for LA, working with students, educators, and community leaders to advocate for clean energy policy solutions and K-12 arts education curriculum. Tara holds a Master of Arts degree in Comparative and International Education from Teachers College, Columbia University.
---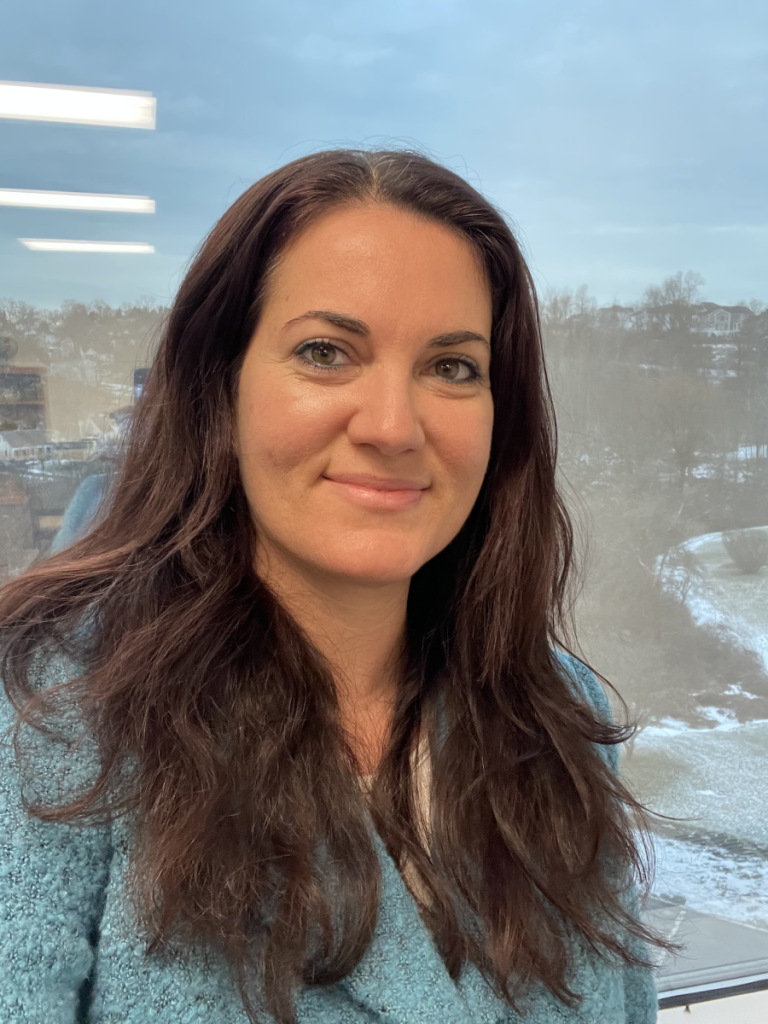 Victoria Garufi LoIacono— Director of Education
As Director of Education, Vicky is responsible for guiding CELF's educator team in the planning and implementing all professional development programs. Prior to joining CELF, Vicky spent 12 years at the Sarah Lawrence College Center for the Urban River at Beczak (CURB) in Yonkers. There she designed, implemented and oversaw all K-12 environmental education programs focused on the Hudson River. She provided outreach to connect school districts, community groups and Hudson River organizations to develop partnerships with CURB.
Vicky is most passionate about teaching and learning through connecting children and teachers to the environment. She has collaborated on several educational initiatives which include: the development of the Three Rivers of Yonkers curriculum designed for 4th and 5th graders in the classroom, creation of a climate change resiliency program for high school students focused on coastal implications, and support of a research grant on student assessment titled the Importance of Field trips and Cultural Awareness in Education.
Vicky holds a BS in Psychobiology from Long Island University's Southampton College and a Master of Science in Education (Art of Teaching program) from Sarah Lawrence College. She serves on the board of the Science Teachers Association of New York State (STANYS), Westchester/Bronx section, on the advisory board for the Regional Environmental Educators Forum, and on the STEAM advisory board for the Teacher Center of Central Westchester. She also enjoys being a mentor to graduate students in the field of science and education.
---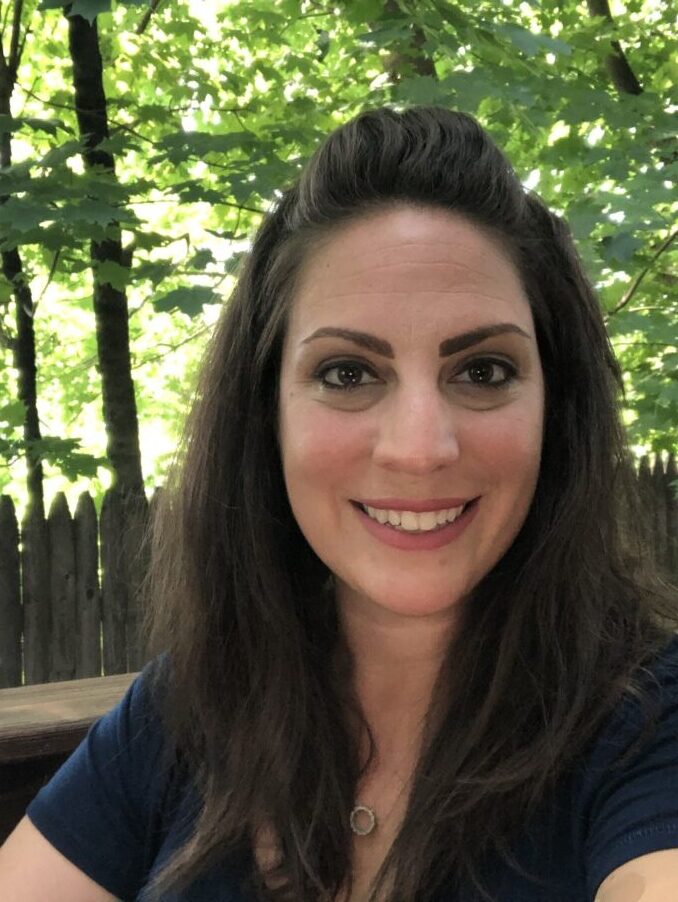 Rowena Capuno — Educator and Professional Development Facilitator – New York
Rowena is an educator dedicated to embedding empathy, self-knowledge, creativity, healing, and growth in all learning spaces. She is passionate about interdisciplinary and culturally-relevant pedagogy, project-based and place-based learning, and providing opportunities for learners of all ages to connect with self, each other, and their communities, including the natural environment.
Rowena spent over 13 years in secondary schools as a teacher and administrator. She taught English for 8 years in New York City public schools, collaborating with community members and organizations. Rowena then joined Colorado KIPP Charter Schools supporting English Language Learners, developing and teaching curricula for AP English and AP Capstone courses with a social justice lens. Over her teaching tenure, she served as English Department Lead and 12th Grade Chair to enact change through student identity work, community building, and student agency. Most recently, she transitioned into administration as an Assistant Principal at a charter school in the Bronx, where she co-created a Humanities curriculum rooted in transferable critical thinking skills, student inquiry, and interdisciplinary study.
Rowena holds a Bachelor of Arts from Boston College and a Master of Science in Teaching from Fordham University. She is a Moonshot edVentures Fellow and serves on the board of Dancers Unlimited.
---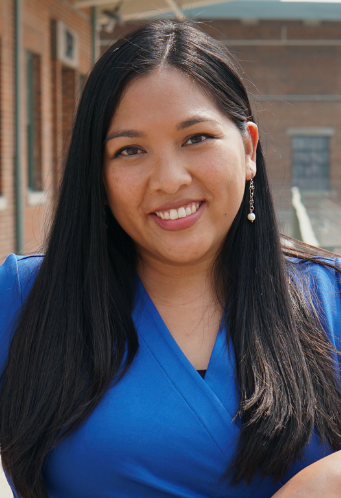 Lisa Gianukos— Program Director – Texas
As Program Director for the Children's Environmental Literacy Foundation (CELF), Lisa cultivates partnerships and stakeholder relationships to ensure teachers and students across Texas have equitable access and resources to Education for Sustainability and Civic Science programming.
Prior to joining CELF, she spent eighteen years in the classroom teaching higher education and secondary students. Lisa taught in the Middle East for 7-years as an adult-language instructor for the petrochemical industry and government sector within the country of Kuwait. Upon moving to Houston, Lisa taught at the University of Houston-Downtown, Lone Star Community College, and within the Houston Independent School District. As a secondary teacher, she had her students collaborate with state and national organizations such as Air Alliance Houston, Texas Wildlife Association, the University of Texas at Austin, Houston City Council, Citizens' Environmental Coalition, Houston Public Media, and the University of Houston. Lisa has written curricula and implemented Project-Based Lessons (PBL) and Universal Design for Learning (UDL) for secondary urban school populations.
Lisa holds an MLS from Rice University's Glasscock School, an MA in Education Leadership from the University of St. Thomas, and she holds an active Texas Administration/Principal certificate.
---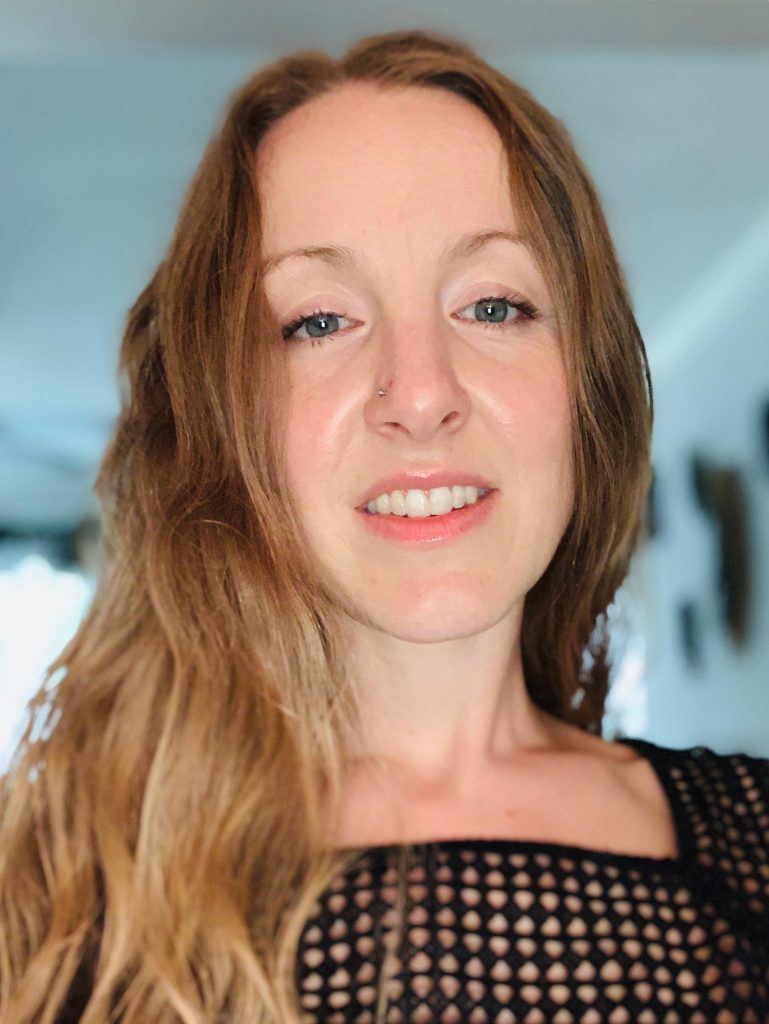 Adriana Castro— Educator and Professional Development Facilitator – Texas
As CELF Educator and Professional Development Facilitator, Adriana aides in the design and implementation of professional development programs across Texas. She supports the delivery of CELF Civic Science Inquiry to Action, Summer Institutes, Green Careers, and other professional development programs. Working alongside the Texas Program Manager, Adriana is able to coordinate communications across multiple schools, staff, and community partners.
Prior to joining CELF, Adriana taught high school social studies within the Houston Independent School District for three years. She also taught science, cultural, and civic lessons in the Houston Museum of Natural Science Summer Exploration camps. Before becoming a teacher, Adriana worked for the Houston History Magazine at the University of Houston organizing and conducting interviews, as well as writing articles such as, Guadalupe Quintanilla: Defying the Odds and El Club Cultural Recreativo Mexico Bello: Raza, Patria, e Idioma.
Adriana has a Bachelor's degree of Arts in History from the University of Houston and a Social Studies composite teaching certification. In her free time, she enjoys exploring green spaces across the greater Houston area and learning more about local history.
---
Kirsty Hameleers — Educator and Professional Development Facilitator – California
Kirsty joined CELF to focus on curriculum and outreach in the state of California, where she supports teachers in the implementation of environmental literacy in K-2 classrooms. She brings a combined 15 years of formal and nonformal educational experiences in classrooms and outdoors. She approaches education through a lens of intersectional social justice and project-based learning practices, with an eye toward social and emotional learning.
Most recently, Kirsty worked at a California K-5 charter school as a Specials teacher where she taught Music, Art, Academic Intervention, Technology, and Science to all grades. She also produced yearly schoolwide recitals and recital videos from start to finish. Before moving to the USA from the Netherlands in 2015, Kirsty volunteered her weekends and most of her summers as a youth member, group leader, and board member for a local chapter of Scouting Nederland, the Dutch chapter of boys and girls scouts, where she was co-responsible for developing and executing activities, operations and education.
Kirsty holds a Bachelor of Arts in Music and a Master of Arts in Music Education, as well as a clear California Single Subject Teaching Credential in Music. She volunteers her time with a local chapter of a Dutch political party focused on Social and Environmental Justice, as well as previously serving on boards of local advocacy groups. Being bilingual, she occasionally works on translations for anything from fiction and non-fiction books to websites and magazine articles, and as a voice-over artist.
---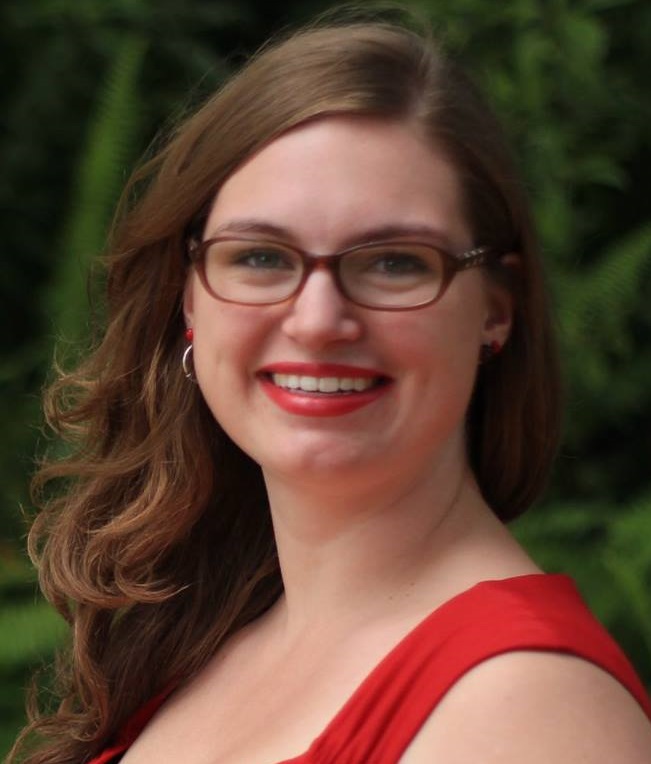 Pallavi Mehta—Chief Financial Officer
As Chief Financial Officer, Pallavi is responsible for all the financial operations of the organization including financial reporting, budgeting, compliance and risk management. Prior to joining CELF, Pallavi has spent over ten years working at investment banking firms with a focus on asset management and equity research. Most recently, she was an Equity Analyst at Citigroup covering small-mid capitalization companies within the consumer sector. She also taught finance to Chartered Financial Analyst candidates in New York City. Pallavi is a long-time community volunteer including seven years as a member of the Junior League of Central Westchester where she served as the Finance Chair.
Pallavi's educational background includes an MBA in Finance from the NYU Stern School of Business, a Chartered Financial Analyst (CFA) designation, and a Bachelor of Science in Finance from Rutgers University.
---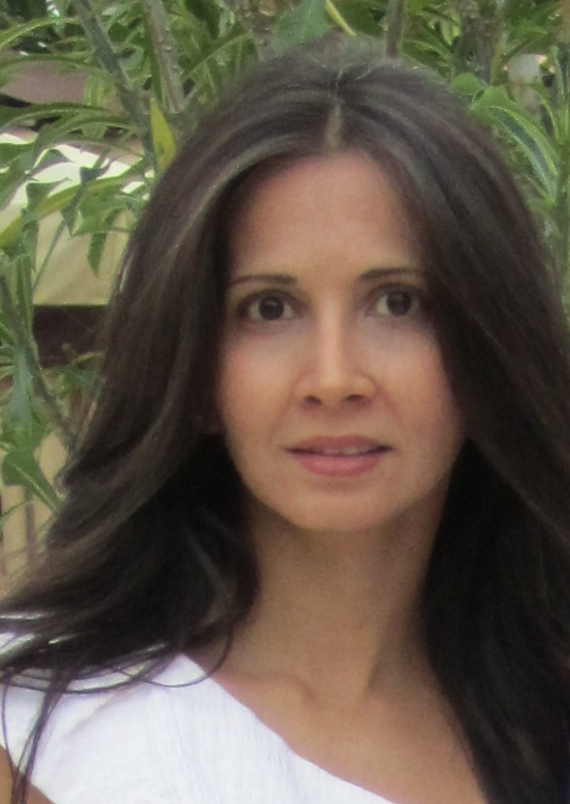 Enrique Lastra—Marketing and Development Manager
Enrique joined CELF as the Marketing and Development Manager with a background in marketing communications, retail marketing, instructional design, and start-up consultancy. Drawn to the organization's approach to environmental advocacy, he brings a drive for promoting a more sustainable future through education.
Having previously worked at Apple, Enrique led youth programs and events, including community events for the Apple Distinguished Educators program. Key achievements at Apple include spearheading the Apple youth program and designing innovative workshops for the company's creative professional software suite. He brings expertise in program development and event coordination to CELF.
As the Marketing Communications Manager at NYC-based startup Juno, Enrique handled all communications for the company, including campaigns for the release of their app refresh, and developed Juno's distinctive voice—reaching over 1 million users. His ability to craft compelling messages through digital storytelling and engage diverse audiences will significantly contribute to CELF's communication efforts. With diverse interests and dedication to personal growth, he hopes to inspire positive change. Enrique holds a Bachelor of Arts in Music Synthesis and Composition from the Berklee School of Music in Boston.
---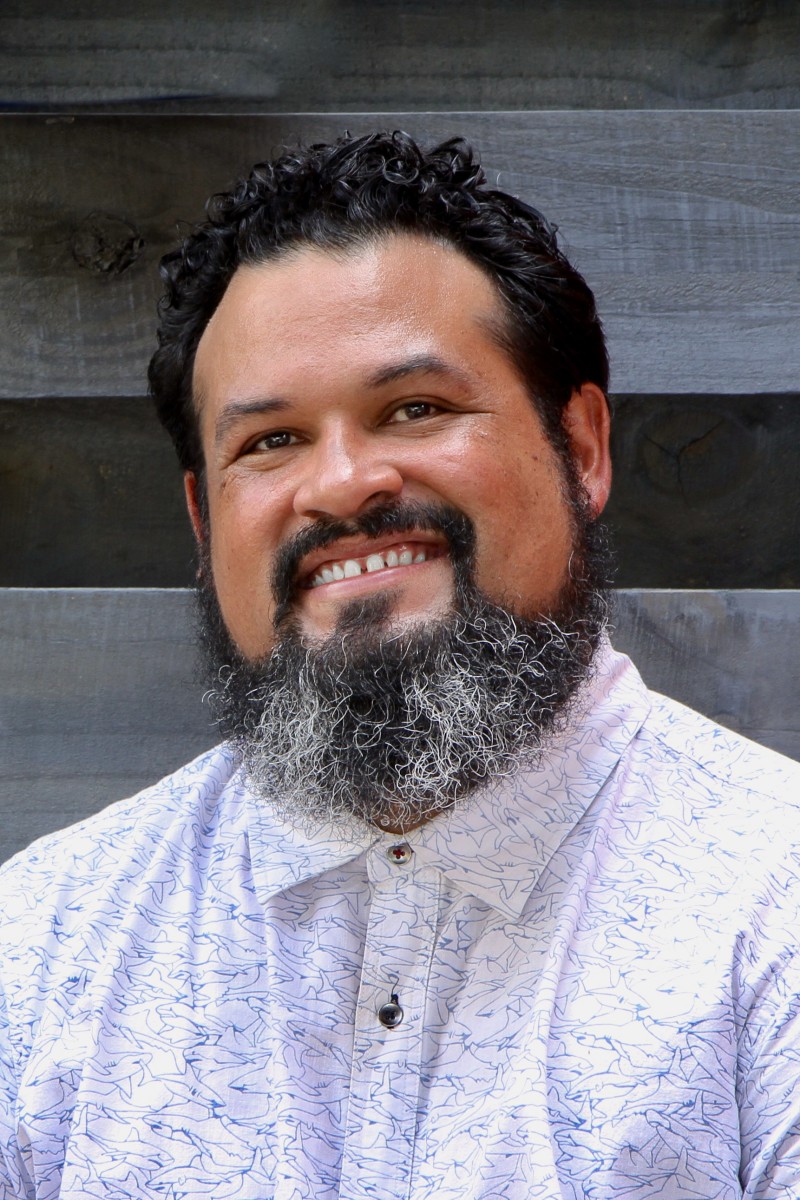 Lynne Cherry – Young Voices Ambassador
Lynne Cherry is the author and illustrator of 30 award-winning children's books including the best-sellers The Great Kapok Tree and A River Ran Wild. Lynne is also the founder of Young Voices on Climate Change and the producer/director of thirteen inspiring Young Voices for the Planet films. Her films champion youth solutions to the climate crisis, dispelling fear and encouraging action.
The Young Voices for the Planet films have been featured on thousands of educational, environmental and academic programs an websites including National Geographic, the United Nations Foundation and PBS.
In her presentations, Lynne emphasizes the importance of sharing hopeful messages. In a New York Times blog she wrote about "motivated avoidance" which describes how people, when confronted with a troubling and seemingly intractable problem, avoid hearing about it again.
Lynne received her BA from Tyler School of Art and a Masters in History at Yale University. She has had artist-in-residencies at Princeton University, the Smithsonian Institution, and Cornell University, science-writing fellowships from the Marine Biological Lab, Woods Hole Oceanographic Institution, and, most recently, at the Children's Eternal Rain Forest in Monteverde, Costa Rica. She is Winner of a Metcalf Fellowship and the Brandwein Prize.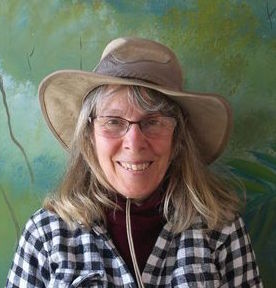 Adriana Ramirez — Communications and Marketing Intern
As the Communications and Marketing Intern, Adriana assists in designing social media content for CELF, event promotion, and program support for our Texas, California, and New York teams. She is excited to join the team and help spread the word about CELF's mission. She is currently a rising Junior at Texas State University where she studies Health Science with a focus on Premedical studies. She loves to cook, travel, binge TV shows, and spend time with her two dogs.
---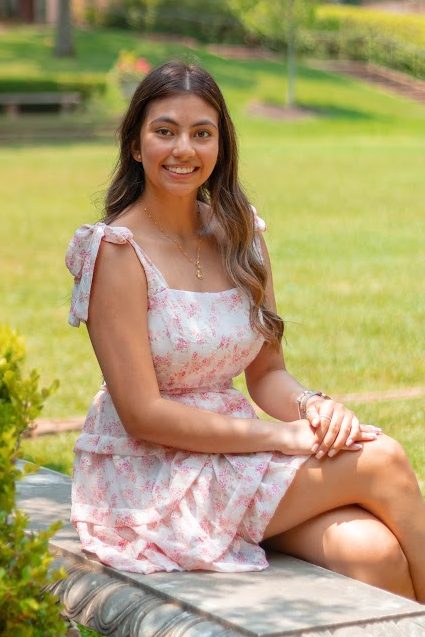 Katie Isaak Ginsberg— Founder and Executive Director Emeritus
Ms. Ginsberg launched CELF in 2003 after she saw the need to educate young people about the links between human health, poverty, consumption, conflict and the environment.
With twenty years of experience in program design and management, marketing and business development, Ginsberg works with leading experts from around the world to bring best practices in sustainability education to K-12 educators and schools. Under Ms. Ginsberg's directorship, CELF's client base grew from a start-up organization to over 4,000 schools nationwide. Today CELF programs have reached more than 15,000 teachers and over 1.5 million students.
Ms. Ginsberg presents at a broad range of seminars, conferences and courses on sustainability and on re-orienting education through place-based and project-based education. She was a featured presenter at the 2013 Clinton Global Initiative Annual Meeting. She served as Chair of the County Executive's Westchester Climate Change Task Force for the education sector, which developed a blueprint to integrate sustainability across the campuses, curriculum and communities of Westchester, NY schools. Ginsberg has a BA in Psychology from Northwestern University.
---