We are excited to see more and more signs of spring, and opportunities to reignite students' learning in some of the outdoor spaces they love most. We invite you to join us for our line-up of programs and activities taking place during Earth Month and beyond: explore CELF's full spectrum of activities for teachers, students, corporate citizens and community members!
Some Easy Actions That Make a Difference!
Teacher Feature
This spring, CELF has partnered with Math for America to present "Engaging Students Through Inquiry, Place and Action in the Blended Classroom".
NYC teachers explored local geography, historical significance and scientific inquiry to understand how human and natural systems interact, and how this relationship develops and changes over time.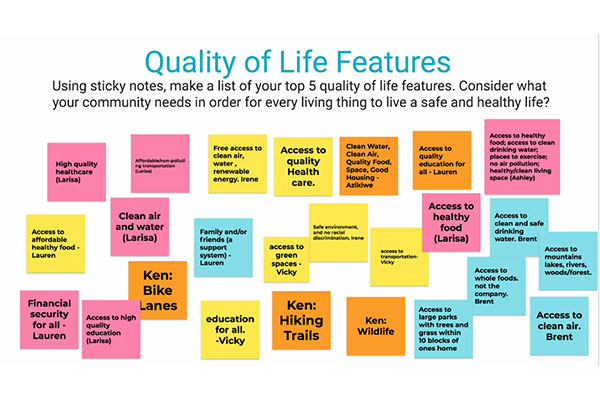 Check out how teachers reflected on what quality of life features are important for establishing healthy and safe communities. #mfaproud #TeacherFeature
Join Us!
Interested in learning more about how to integrate sustainability into your classroom or school community? Join us during one of these upcoming programs: